Nadal with a positive message before the Australian Open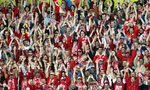 The 16 Grand Slam titles and number 1 in the world tennis rankings, Rafael Nadal, calmed his fans on social networks with a positive announcement of his physical condition before the Australian Open.
On the way to Melbourne and the Australian Open. I will participate in the TieBreakTens on Wednesday, 10th, I can not wait to see you all out there! Are you ready? , wrote Matador in Twiter, and a little later in Instagram a picture of him from the airport.
Sport tips blog