Under/Over Soccer Picks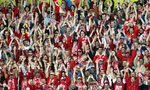 Under/over 2.5 goals soccer tips are very popular nowadays. That type of bet represents the total number of goals scored during the game, no matter which team wins. What does 2.5 goals mean exactly and why is it not a whole number?
Basically, the bookmakers offer two options: under 2.5 goals (there will be no goals, 1 or 2 goals scored) or over 2.5 (3 goals scored or more). There is no possibility of an equal result, which means that you have a 50% chance to make an accurate soccer prediction.
See what you should have in mind while preparing your soccer forecast:
First, you need to analyze the statistics of both teams, regarding the number of goals received and hits scored during the current season. If both teams score an average about one goal in a match, then you can expect a low result in a future game between them. It may be like that because of a weak attack or a strong defense
Include in your research information about the number of goals in the recent matches between the two teams. Sometimes the tendency is clearly visible. For example, almost all the meetings between the teams have finished with more than 2.5 hits scored. Especially, when it comes to the last matches of the teams in the Championship, a bet of over 2.5 goals becomes even more appealing.
Look for a distinct trend of the teams as hosts or respectively, guests. For example, the host team, may have not been in a good form recently unlike the visitors (or the opposite). All those statistics must help you make a more informed choice.
Under/over 2.5 goals is not the only variant which bookies give you. There are also under/over 1.5 goals, under/over 3.5 goals and so on. The odds for such bets are usually around 2. They might become even higher if you play while watching the game. That, in turn, provides an excellent opportunity for a good profit.
Get an advice from a professional tipster or make your own football forecast – it is up to you! But remember – be careful and responsible when you gamble! Never play with money you can't afford to lose, follow a certain strategy, or stick to the services of only one tipster and you must have positive results soon enough!
Sport tips blog